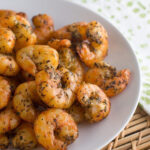 Smoked Herb and Garlic Shrimp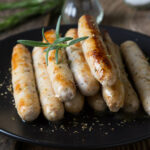 Smoked Herbed Turkey Sausages
This is a simple recipe for smoking and turning mussels into something of more than just an exotic taste. Check your buds after the feast for a feedback!
INGREDIENTS
mussels
sweet chilly sauce
garlic powder
black pepper
parsley flakes
DIRECTIONS
Boil mussels until they open, do not fully cook.
Remove the top half of the mussel shell.
Using canola oil spray, lightly spray surface of mussels, then add the sweet chilly sauce.
Lightly sprinkle garlic powder, black pepper and parsley flakes over the top.
Preheat your smoker to 120°C.
Using alder flavor bisquettes smoke for approximately 30 minutes, checking to make certain you do not overcook.
SOURCE: https://www.bradleysmoker.com/recipe/alder-smoked-mussels/